On July 3rd, 2018, Senior Vice Provost Dr. Bailian Li and Director of Global Partnerships Mr. David Dixon from North Carolina State University (NCSU), visited Beijing Institute of Technology (BIT). Chairman of BIT Council Professor Changlu Zhao and Vice President Professor Xiaofeng Wang met the delegation.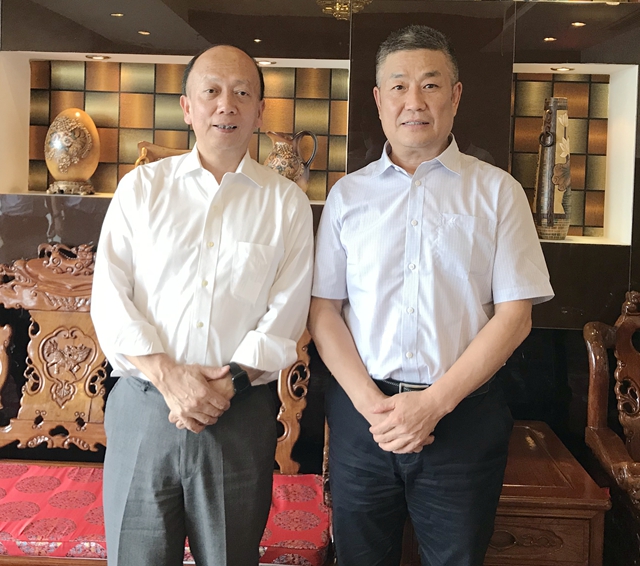 NCSU is a long-standing partner of BIT in North America. The cooperation started from the research collaboration in Mechanical Engineering in 2010, which subsequently inspired 3+X joint education program and summer research program. Until now, BIT has sent up to 50 students for study or exchange in NCSU. According the statistics from NCSU, two universities have a substantial amount of joint academic publications, ranking top among the universities in China.
The two sides warmly reviewed the existing partnership during the recent decade, including successful practices of student programs led by academics' research collaboration. Future working schedules to enhance the partnership were also discussed, including student exchange program, academics and administrative staff training program, sharing of curriculum in innovation and entrepreneurship, research collaboration in Biomedical Engineering and in Data Science, and joint PhD program. Prof. Xiaofeng Wang and Prof. Bailian Li renewed the Memorandum of Understanding of the two universities.
Also present at the meeting were representatives from BIT Office of International Affairs and Office of Undergraduate Academic Affairs.
On July 4th, Mr. David Nixon visited BIT Office of International Students.