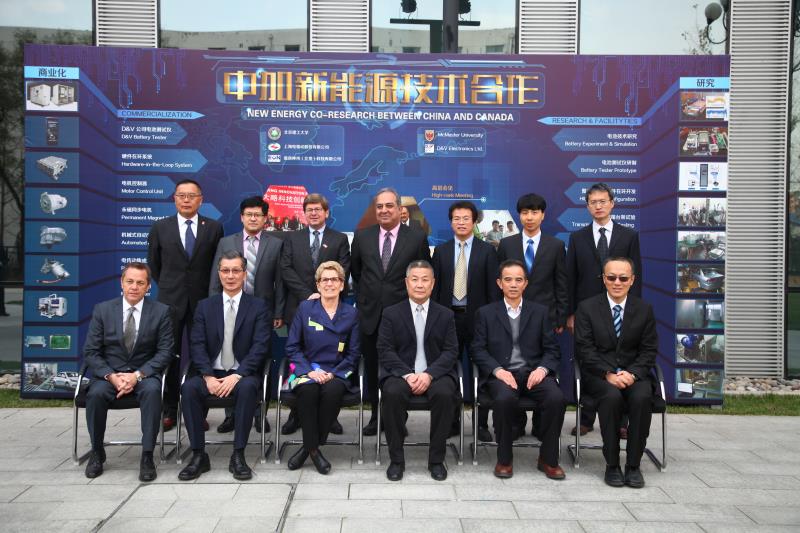 On November 25, Chairman of the University Council Zhao Changlu met with a group of delegates led by Kathleen Wynne, Premier of Ontario, Canada, at the BIT National Defense Science Park.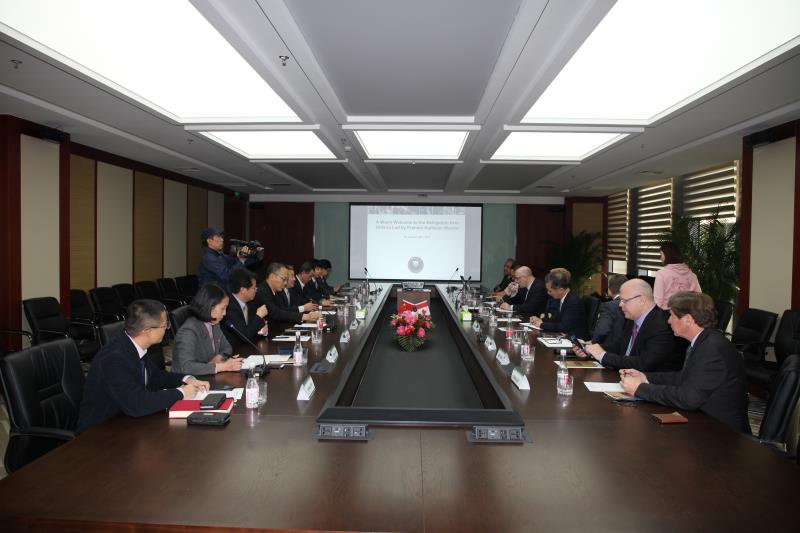 Zhao Changlu welcomed Wynne's first visit to BIT and briefed Wynne on BIT's cooperation with universities in Ontario such as McMaster University, University of Waterloo and Toronto University. Zhao Changlu addressed the cultivation of innovative talents as the foremost mission for BIT based upon the national demand and for the general well-being for mankind, and he also emphasized that BIT attached great importance on the internationalization both in education and in research.
Kathleen Wynne spoke highly of the collaboration between BIT and McMaster University in the field of electrical vehicles as it brings practical solutions to energy saving and emission reduction to Beijing and all over China.
The two sides exchanged views on possible future collaborative ways. The delegation also visited the National Engineering Laboratory for Electrical Vehicles at the BIT Science Park and Kathleen Wynne tested the electric vehicle jointly developed by the BIT and McMaster University.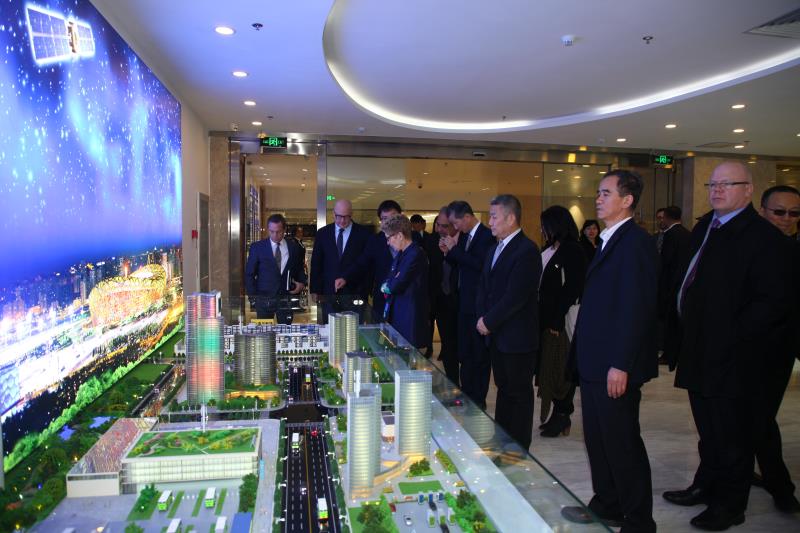 Delegates from Ontario:
Kathleen Wynne, Premier of Ontario;
Michael Chan, Minister of International Trade;
Andrew Bevan, Chief of Staff and Principal Secretary, Office of the Premier of Ontario;
Allan O'Dette, Chief Investment Officer, Ontario Investment Office;
Yijun Song, Ontario's Senior Economic Officer;
Niloo Boroun, Senior Policy Advisor, Office of the Premier of Ontario;
Prof. Saeid Habibi, School of Mechanical Engineering, McMaster University
Michael Kelly, Sales & Marketing Manager, D&V Electronics
Participants from BIT:
Prof. Zhao Changlu, Chairman of University Council (CUC);
Prof. Long Teng, Assistant President;
Prof. Sun Fengchun, Director, National Engineering Laboratory for Electrical Vehicles;
Prof. Jiang Lan, Dean, School of Mechanical Engineering;
Prof. Xi Junqiang, Vice Dean, School of Mechanical Engineering;
Prof. Qiang SONG, School of Mechanical Engineering;
Prof. Tang Shuiyuan, Director, Office of International Affairs;
Dr. Xing Qingqing, Associate Director, Office of International Affairs